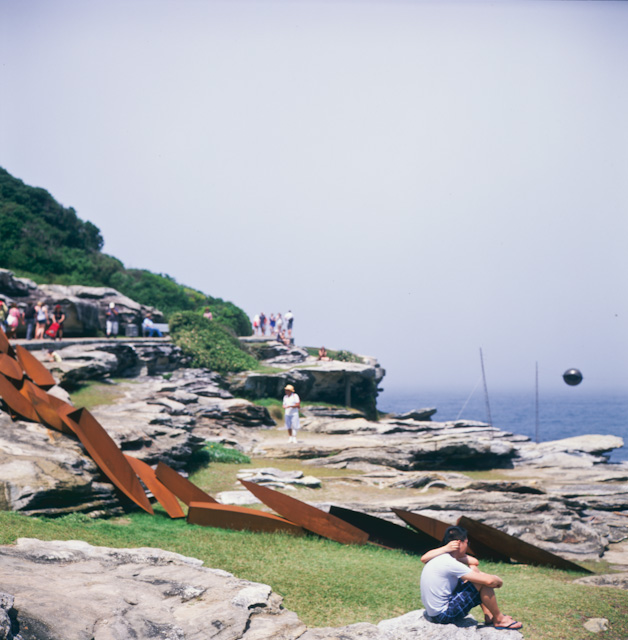 I went out to Sculptures by the Sea at Bondi and brought along an old Rolleiflex TLR that I had picked up about 8 months ago off a Canadian camera collector- I ran a couple rolls of Velvia 50 medium format through it just to get a feel for the handling.
The focus is much slower, the camera bulkier, the view finder is backwards (i.e. left is right) and the metering not as exact- even the square framing is a change- not to mention the 80mm focal length which feels telescopic compared to my usual wide angle lens.
When I switched from digital to film, I found that it forced me to think and plan ahead more in getting ready for a shot since I could no longer rely on auto-focus or a rapid fire shutter release- I'm willing to bet if I spent more time with the Rolleiflex I would find a similar gain in that it brings a new mode of working.